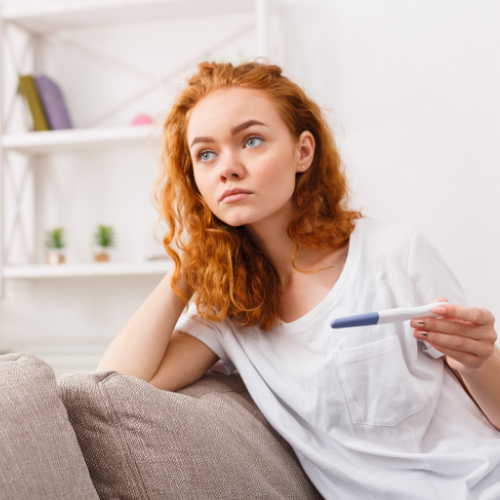 Is your period late and you are wondering if you are pregnant?  A missed period is the most common indicator, but that does not necessarily mean you are pregnant.  Stress and activity levels can delay a menstrual period or cause fatigue or changes in appetite.
Tender or swollen breasts
Frequent urination
Nausea or vomiting
Feeling more tired than usual
Lightheadedness
Back and abdominal aches
Food cravings or aversions
Mood swings
Finding out for sure

We offer free pregnancy tests and proof of positive pregnancy letters for doctor referrals.   Our tests are more than 99% accurate, medical grade, self-administered pregnancy test that we provide to you in the privacy of the center. Results are quick & accurate.
Other pregnancy related services include:
Option Counseling and Education
Emotional Support and Counseling
Pregnancy Education
Community Referrals
Adoption Information
Educational Classes
Material Services
Post Abortive Healing and Support