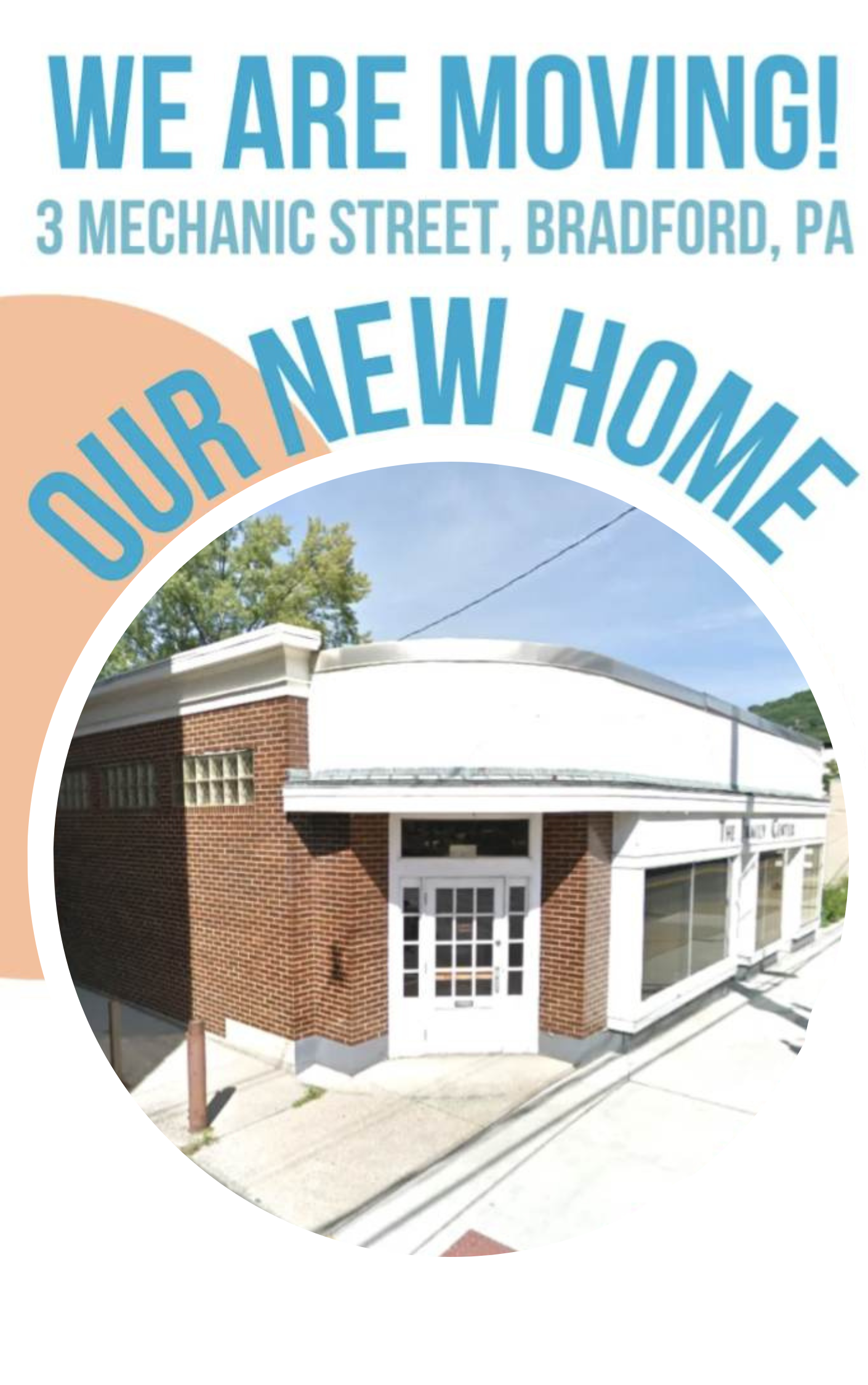 In August, an opportunity to purchase a building at 3 Mechanic St. in Bradford was presented, and we began prayerfully pursuing it. While we love our current office space, we have always hoped for a forever home, a place that was ours. The purchase price was quickly agreed upon, and we were able to purchase the building paid in full. This is only thanks to our generous supporters and three extraordinary years of financial growth.
The building and location are perfect. With off-street parking, storefront visibility, and plenty of office space, this building meets all of our needs. There are a few minor repairs that need to be made and the interior needs a little facelift, Bright Alternatives style.
Our goal is to raise $25,000 to help make our new home a place where hope can be found by creating a welcoming and safe environment for those we serve. The quality of the environment is just as important as the quality of care we provide, as the space and decor make the first impression of the ministry.
Would you like to be a part of this exciting move and help build a brighter future for generations to come? We are in need of manual labor and financial donations to make this vision reality. All a donations are tax deductible, and every gift makes a difference.
Checks can be made payable to Bright Alternatives and mailed to 3 Mechanic St., Bradford, PA 16701.