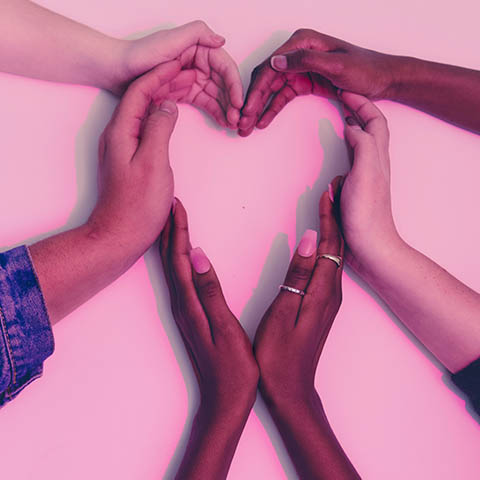 Bright Alternatives is 100% donor supported.  That means we work hard to ensure the message of hope is not censored or otherwise restricted and that is because of generous individuals, businesses, and churches all over our serving areas. 
Every year Bright Alternatives shares hope with an average of 100 families in 3 counties.  Hundreds of hours of counseling, packs of diapers, and educational classes are provided to these families through our program; all free of charge. 
We get the privilege of welcoming dozens of babies because their moms were empowered through the programs provided because of the support of our Hope Partners. 
Becoming a Hope Partner is easy.  There are four main ways to support the vital work of Bright Alternatives. 
1. Pray
Pregnancy Resource Centers all around the world need your prayers.  As do those we serve. Prayer is the easiest way for anyone to support our work.
2. Serve
Giving of your time and talent is a priceless gift. Bright Alternatives needs dedicated people who are willing to serve within their skill set to help this ministry grow and thrive, reaching more families across our area. There are several volunteer opportunities throughout the year and on a weekly basis. Contact us today to find out more. 
3. Give
We cannot do what we do without financial support.  Bright Alternatives is a 501(c)(3) so all financial and material gifts are tax deductible. In addition to financial giving we also need material donations of diapers, wipes, and new clothing sizes nb-2T to keep our baby boutique stocked.
One time financial gifts or reoccurring monthly giving can be set up securely online (here) or checks made payable to Bright Alternatives can be mailed to our business office at 3 Mechanic St., Bradford, PA 16701.  All funds donated into Bright Alternatives equally support both locations. 
4. Help with a fundraiser
We have 3 annual fundraisers. 
Annual Banquet
The banquet is a semi-formal seated dinner event help the first Thursday of May every year. This event has limited seating and reservations must be made 2 weeks in advance. 
Baby Bottle Campaign
The Baby Bottle Campaign is a great way to get everyone involved in the life saving work of Bright Alternatives. Our office provides baby bottle banks for churches to fill with change, cash, and checks.  It's really that simple. The bottles are distributed on Mother's Day and collected on Father's Day. A representative from the Center will pick up the bottles, the donations will be processed, and a total will be sent back to share with your church family. 
The Walk for Life is held the second Saturday and Sunday of September and is open for everyone. Walkers simply register online or call for registration forms, gather sponsors, and show up at the event for a fun filled day.  The event includes speakers, activities, and a hotdog cookout, all free of charge to our walkers. 
Contact our business office to find out how you can get involved or help promote any of these events.
Frequently Asked Questions
1.Are you prolife?
Yes. We are 100% prolife. 
2.Are you faith affiliated?
Yes. We are a faith based organization but we do not have a denominational affiliation. The Hope found in Christ is our motivation and example for serving those in need but faith is not required to receive services. 
3.Does my giving pay wages?
Yes. We have 4 paid employees all of which are trained to counsel and educate. It is essential to our mission to have committed and trained individuals available to meet with those we serve. Having paid employees helps ensure this. 
4.Does my giving pay for office space?
Yes. Much like the counselors, it is essential that we have a safe and inviting space to meet with women in need. We are blessed to have 2 office spaces at reasonable cost. We also review utilities to ensure we are always getting the best rates possible. 
5.How much of my giving goes directly to the women in need?
100%. I say this because we would not be able to serve those in need without everything we have in place. No, 100% of the money that comes into the ministry does not go home in materials with those we serve but it does provide them with the service, counseling, resources, and all the amenities needed to make their visits impactful. 
6.What is your annual budget?
For 2019 our total expense budget is $123,000. This is how much we spend in a year to sustain 2 locations, 4 employees, educational programing, continued support, and all of the material supplies needed that do not come in via donation.